IRWIN RACING PRESS RELEASES
CLICK HERE FOR BACK TO RACING NEWS
ANTIGUA 1979
RACE ANNOUNCEMENT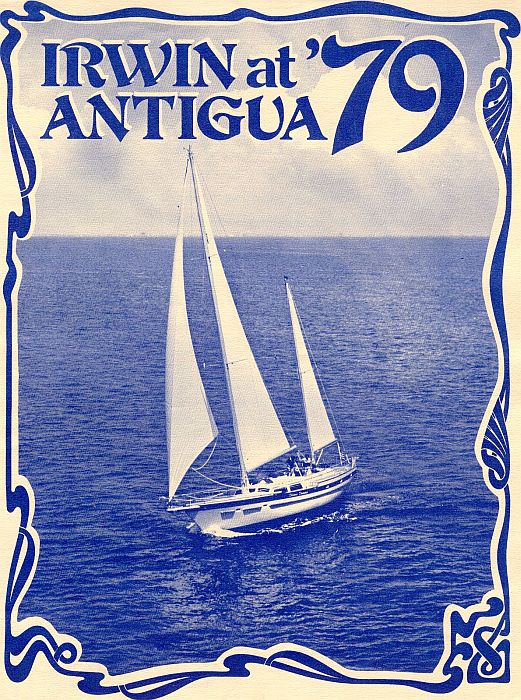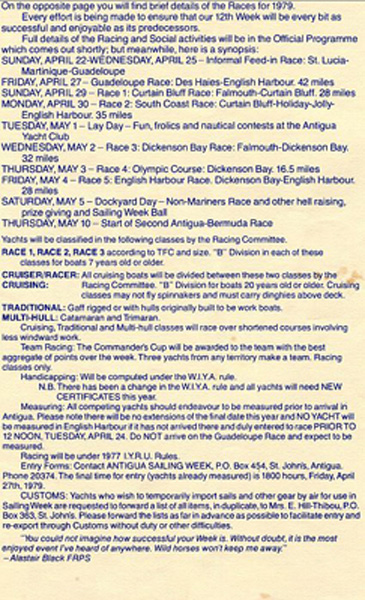 IRWIN 43 JOLLY DANCER WINS THE GULF STREAMER YACHT RACE
Daytona beach NewsEasy sailing for Jolie Dancer By STEVE MASTER
DAYTONA BEACH -- Richard Klimas didn't need to wait out the numbers-crunching to know he'd won the Gulf Streamer Daytona-to-Charleston, S.C., yacht race.
Two items told the 53-year-old retired Naval officer everything he needed to know. His Irwin 43 sailboat, Jolie Dancer, was faster than ever. And "we finished a lot earlier than we planned," Klimas said. It added up to a satisfying win for the Green Cove Springs resident and his four-person crew: daughter and son-in-law Kelli and Robert Cook from New York, and friends Fred Braman and Adam Norwood.
Jolie Dancer completed the 235 Nautical-mile race in 30 hours, 37 minutes. Emocean, skippered by Bill Hanckel of Charleston, finished second. Klimas credited his victory to the strong performance of his boat and a fortuitous navigational decision to stay on the western fringe of the Gulf Stream, which saved time without sacrificing speed. "We lucked out turning when we did and not going further out into the Gulf Stream," said Klimas, whose boat got up to 14 knots in the Gulf Stream. "The boat did extremely well. It's the fastest I've seen it go."
The early finish didn't guarantee Jolie Dancer a win. The results are determined using a handicapping system based on boat size, but Klimas knew his crew had earned a victory. "We're ecstatic," said Klimas, who was racing his first Gulf Streamer.
Other class winners were Emocean (spinnaker) and Toki (non-spinnaker), which was skippered by Ormond Beach's Dennis Gordon and included an all-Volusia County crew. The race included its usual array of mishaps, close calls and an encounter with a storm that caused Emocean to suffer a knockdown -- when a boat flips on its side. The storm, which slammed much of the fleet off the South Carolina coast Saturday afternoon, produced 35-knot winds, heavy surf and an ominous backdrop of clouds one competitor compared to an avalanche. Tom Mackar, crew member on Carard Azul, reported seeing a horizontal funnel cloud -- a first in his 18 years of sailing. Dreamy Daze, skippered by Daytona's Ted Yaeger, drifted for six hours in foggy, windless conditions and finished Sunday afternoon, more than 24 hours after the frontrunners.
Eighteen boats completed the fifth biennial race. Ormond Beach-based Bravo II sustained steering problems and pulled out near St. Augustine. Emocean was the first to finish, crossing the line in 25 hours, 9 minutes, 29 seconds.
IRWIN 68 MANGO LATITUDES OVERALL WINNER OF REGATA ISLA DE SOL AL SOL
NEW RAZZLE DAZZLE FOR THE SOUTHERN OCEAN RACING CONFRENCE